It's normal to get stuck in a cycle of stress.
BodyIntelligence helps you get unstuck.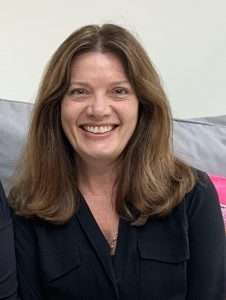 Hi! I'm Imogen, and I help women who are stressed, anxious and even in pain, let go of tension and find the ease, confidence and poise to be their best selves in all areas of their life.
My work is founded in the Alexander Technique, a 120-year old evidence-based mind-body method for using our whole selves consciously, efficiently, with freedom, grace and poise.
I've developed my own unique approach which I call BodyIntelligence, integrating mindfulness, body awareness and self-care, to give my clients practical and empowering strategies to relieve and prevent stress and tension so they can achieve their goals and feel great!
Most of my sessions and programs are conducted online using Zoom video conferencing, including Foundations of Regulation, my signature course for people dealing with chronic stress, anxiety or trauma, and my monthly, half-hour Guided Constructive Rest Sessions for stress relief.
I have been successfully working with clients online since 2014. My students find the online sessions to be especially helpful and empowering and are often able to make improvements more rapidly on their own.
You can also now work with me at your own pace and in your own time with my new BodyIntelligence Self-Study Foundation course.
"I have had severe neck problems my whole life, and they got worse after a recent fall. Although I've seen several medical doctors about the issue, the only thing that has helped me to feel better has been learning Alexander technique with Imogen. I highly recommend her. She has a wonderfully soothing manner and is very attentive to her clients' specific needs. Even on Skype, she was able to observe my movements and give me truly helpful suggestions for reducing unnecessary muscle tension, as well as simple methods to reframe my internal thoughts and redirect my attention to different parts of my body. I have been telling everyone I know about Imogen and Alexander!"
—Nancy Rehm, High School Teacher in Gettysburg, PA
---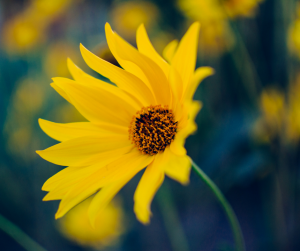 The BodyIntelligence Community is a place where you can get support if you struggle with stress – stress of body or mind – and has a strong focus on self-care.
In this group I provide daily resources, tips and inspiration to help you transform stress into ease, confidence and inner calm. I welcome your questions, and do my best to answer promptly. Other members of the group also provide a wealth of information and experience, and we all support one another.
---
Image: Daisies Stages of Growth © delcreations / 123RF Stock Photo