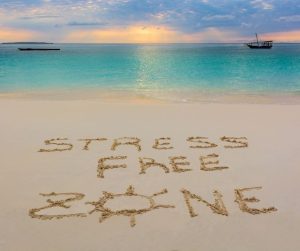 Join me for half an hour just for you – relieve stress, release excess tension, and calm your nervous system with Constructive Rest.
The online sessions take place during the last week of each month on Zoom, and I've alternated days and times to help people in different time zones and with different schedules be able to attend live. Recordings are also provided to all who register. No prior experience necessary!
In each session you will:
Experience a unique 15-20 minute guided Constructive Rest talk designed to help you release excess tension and calm your nervous system so you can become more present, connected and at ease in yourself.
Learn how to set yourself up in Constructive Rest for optimal benefit.
Discover adjustments and alternatives to the classic Constructive Rest position to find what's just right for you.
Get the opportunity for direct feedback. In fact, I'll hang around for an extra 15 minutes after each session as needed to answer your questions.
Enjoy time just for YOU!
Each registered participant will also receive:
The recording of the session, so you can use and enjoy as much as you want afterwards.
Suggested Session Cost: $10-$30
Please pay what you can.
Get more information, dates of the next sessions and register here >>
---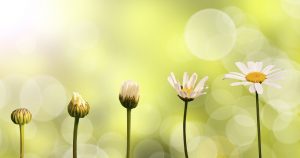 Do you often feel stuck in a cycle of stress and tension?
With the BodyIntelligence Self-Study Foundation Course you will learn at your own pace simple exercises and concepts to help you relieve stress and regulate your nervous system, so you can navigate the ups and downs of life with more ease and calm.
It's normal and all too easy to get stuck in this downward stress spiral, leading to overwhelm and burnout.
Now is the time to nip it in the bud and get unstuck.
This course can help you do just that.
You will learn at your own pace the simple exercises and concepts to help you relieve stress and regulate your nervous system I teach my students in our live classes.
You will have basic tools to help you know yourself, look after yourself, and meet the challenges of life with more ease and calm.
The course consists of four modules, each building on the previous one. Each module consists of short video and text lessons. These are bitesize lessons (the shortest is under a minute, and the longest about 15 minutes), averaging about 5 minutes each.
After each module there are guided practices, relating to the lessons you have just completed, that you can use as a resource. There is also a bonus module on Constructive Rest at the end.
Cost: $97
More information and register at: imogenragone.com/bodyintelligence-self-study-foundation-course
---
Foundations of Regulation:
BodyIntelligence, Neurobiology, and Trauma
A 6-Week Online Course for People Dealing with Trauma or Chronic Stress
Presented by Imogen Ragone and Shay Seaborne
Next offered:
Tuesdays, November 7 – December 12, 2023
7:00 PM – 8:30 PM US Eastern Time
That's 7 PM New York / 6 PM Chicago / 4 PM Los Angeles
(find your time zone here)
Delivered Live on Zoom
It's normal to get stuck in a cycle of stress, so it's vital to have a way to gently move through it. This course will help you discover some simple, effective ways to get unstuck, without the need to rehash old experiences.
In the course you will:
Learn the basics of the body-mind connection and how to use this knowledge to your advantage.
Understand key concepts from neuroscience in a simple, practical way that supports trauma recovery and stress relief.
Practice simple exercises based on neuroscience to regulate your nervous system and relieve stress.
Interact live with Imogen, Shay and other participants to learn, discuss and explore in a supportive and safe online space.
Gather the concepts, terms, tools, resources, and inspiration from the course to begin building your own custom neuroscience-based, somatically oriented, dynamic healing framework.
More information at: imogenragone.com/foundations-of-regulation
---
Arrange Your Own Workshop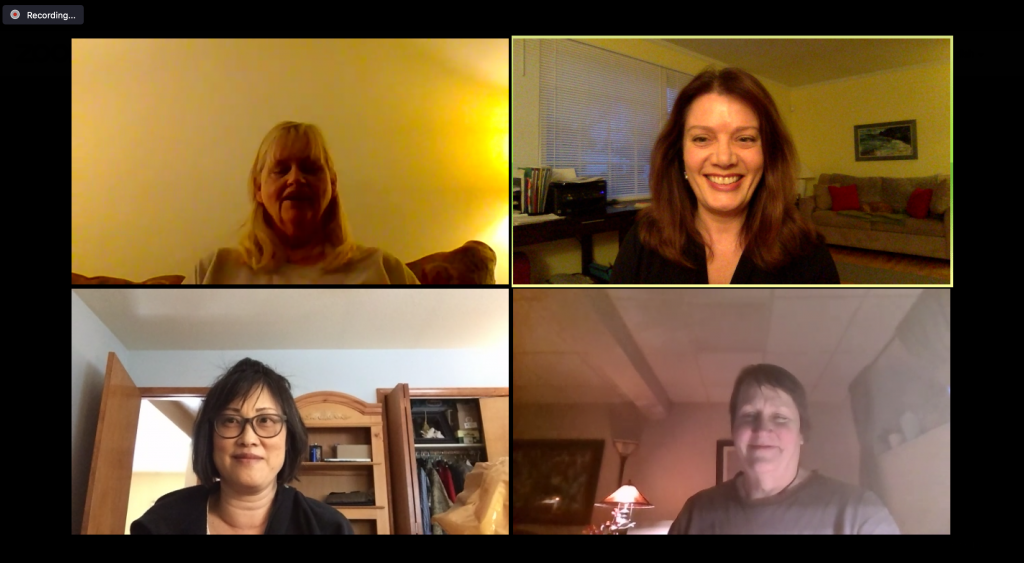 I specialize in online classes, workshops, and courses for people dealing with stress and trauma.
If you would like to organize a class or workshop for your organization, please contact me to find out more.