Let go of Stress and Find more Ease in just 12 weeks with
The BodyIntelligence EASY Self-Care Program
with Imogen Ragone
Transform stress into ease, and discover more presence, energy, productivity, creativity, and general well-being with this empowering 12-week online program of short, simple, and profound self-care practices that will EASILY fit into any schedule. 
NO MORE EXCUSES!
This program makes it EASY to look after your greatest asset – YOU!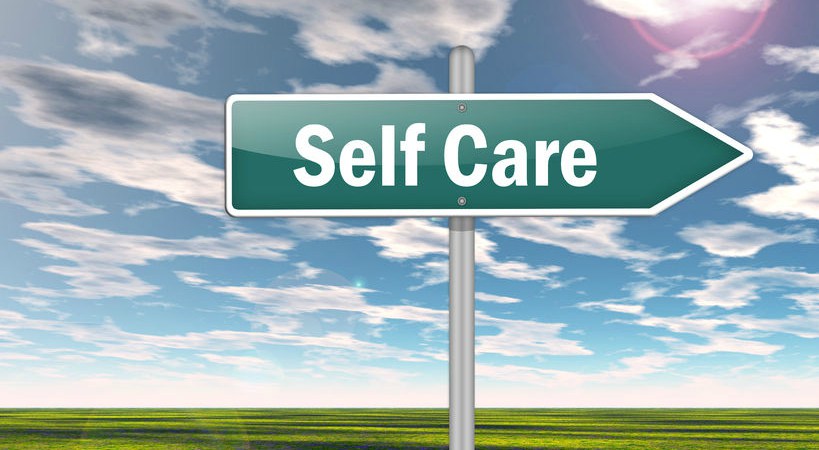 Join the Program and get:
"Thought for the Day" each weekday via email – a simple way for you to shift your attention and practice self-care in the moment, whatever you are doing.

A printable version of each "Thought for the Day" you can post as a reminder.

An individual self-care strategy session with me to help you make the most of this program.

Weekend check-in and summary of that week's Thoughts for the Day.

Six video sessions (2 each month) in which I briefly discuss and offer guidance on some of the ideas from the daily "Thoughts" and lead a guided self-care practice, such as Constructive Rest. Sessions are no more than half and hour in length. You can keep the six recordings to use as much as you want afterward, and will also receive audios of all the guided practices.
Cost: $127

REGISTER NOW

The EASY Self-Care Program starts the Monday after you register.
"Imogen, I just wanted to tell you that your course in self-care is so good. Not pushing, just bringing some good thoughts into the day, allowing to feel all the good that we are having. Thank you so much!!!!! So often when I think about self-care, I feel that so much is missing and I do not have the time to do all this. But you show a very gentle and easy way."
—Gabriele Koenigs, Painter, Germany, www.gabrielekoenigs.de (past participant)
---
Learn more…
WHY Self-Care?
"Self-care is not selfish. You cannot serve from an empty vessel."
—Eleanor Brownn
Can you answer yes to any of the following questions?
Do you often feel stressed, overwhelmed or burnt out?

Do you put everyone else's needs before your own?

Would you like more ease and joy in your life?

Do you want to have the energy and internal resources to serve others to the best of your ability?

Do you want to be more productive, effective and creative?

Do you find it hard to prioritize yourself?

Would you like to calm your inner critic and reduce your "mental clutter"?

Do you think you don't have time!?
Most of us can answer yes to many, if not all, of the above!
Self-care is a big part of the answer to addressing these problems.
When you're stressed, just rushing from one this to the next, never taking a break, working non-stop, switching tracks, multi-tasking, running errands, fruitlessly trying to get the never-ending to-do list done, you do not bring your best self to your work, to your family and friends, or to your lives.
You end up getting run down or sick. You make mistakes. You find it hard to come up with creative solutions. You are irritable with colleagues and loved ones. You're not present for the things and people that are most important to you. You feel resentful, unfulfilled and inadequate. The quality of your work suffers. Your business suffers. Your relationships suffer. You suffer.
Everything suffers when we don't look after ourselves first.
The BodyIntelligence EASY Self-Care Program empowers you with simple ways to start putting yourself first that are not onerous or time-consuming.
"A simple thought for every day – quick and easy, yet very effective."
—Catherine, UK (past participant)
---
WHAT Does the Program Involve?
The whole point of the program is that self-care is something accessible to all of us, and doesn't need to take very long. Self-care can be as quick as a moment of thought to reset your thinking and awareness a few times a day. This idea, along with some quick, simple self-care practices, forms the basis of the program.
This is what you'll get:
"Thought for the Day"
Each weekday I'll send you a "Thought for the Day." This will provide a simple way for you to shift your attention and thinking in a moment. It's SELF CARE that only takes a second or two – a second or two to be present, calm your nervous system, and find more inner freedom and ease. You will be able to return to this thought at any time throughout your day. 

I have carefully crafted and sequenced these simple "thoughts" to direct your attention and thinking in a way that inspires expansiveness, release of tension, freedom of movement and being, possibility and choice. As your familiarity and proficiency with them grows, the benefits build.
I will send the "Thought for the Day" via email, and will also attach a version you can print and post somewhere as a reminder.
Individual Self-Care Strategy Session
All participants get a 30-minute personal coaching session with me. Together we'll come up with an easy and doable "self-care implementation strategy" that works for you. This will help you can make the most out of this program, as well as give us the opportunity to tackle together any specific problems or challenges you are facing.

Weekly Check In 
Each weekend I'll check in with you via email to see how you're doing. The email will also include a quick summary of that week's "Thoughts for the Day" and simple suggestions for further practice.
Two Short Video Sessions Each Month (six total)
Each month you will be sent two half-hour (max!) videos, in which I briefly discuss and offer guidance on some of the ideas from the daily "Thoughts" and lead a guided self-care practice, such as Constructive Rest. 
Six Recordings
You will have unlimited access to all the videos, and will also be able to download the recordings onto your own computer or device. At the end of the three months you will have six videos (and audios of the guided practices) you can continue to use any time you want.
Support
I will, of course, be available to support you and answer questions via email, as well as in your individual self-care strategy session.
"Anyone can use the EASY Self-Care Program thoughts.  Everyone should!
"I started Imogen's program in January 2017. I was going through a difficult time with family, but my friends remarked how calm I seemed. I am sure that it had everything with taking the Self-Care Program. Every day I logged on to see how I could help my body. Imogen's Thoughts for the Day resonated with my body awareness. Imogen's daily thought became my mantra for that day. 
"When Imogen offered an opportunity to take the program again, I decided to do it.  Am I getting as much out of the course as the first time? Yes! It's easier to remember the daily thoughts. I swim for exercise and use the thoughts there.  A nice combination.
"Remember, you only get one body in this life.  The EASY Self-Care Program thoughts help you do that!"
—Nancy Walsh, Chadds Ford, PA, USA

---
WHO is this Program for?
Anyone who does not have time for self-care! If you don't have time, then YOU definitely need this!!

Women in business…executives, professionals, entrepreneurs, business owners, solo entrepreneurs and self-employed women. Use this program to help you be on top of your game.

Alexander Technique students, past and present. Support your learning with this self-care program.

Anyone who wants to learn to take better care of themselves using the BodyIntelligence approach!
"Imogen's method has been so beneficial for me. When I tried to do the "classic" inhibiting and directing before, it felt like another imposition — forcing myself to get it right. With what Imogen has been presenting, it's all about BEING free — enjoying it now, not when I'm perfect."
—Joyce Goldman, Translator, Japan
---
WHEN does it start?
The program starts the Monday after you sign up and runs for 12 weeks. 
During the program you will get a short email each weekday with the "Thought for the Day" as well as a weekend check in, and six 30-minute video sessions which you can watch in your own time. Your individual self-care strategy session is 30 minutes long and will be scheduled at our mutual convenience.
"I really enjoyed the program. It was kind of effortless, which I suppose is what it's all about! It was good to have the simple thought to come back to over the day, and as it was so short, there was always time for it, no matter how busy my schedule. The video sessions were very helpful, too."
—Catherine, UK (past participant)
---
How Much Does It Cost?
The cost for the 12-week Program is $127.
"Your wonderful program has brought such amazing change into my life. It has arrived at a perfect time, and I am joyously working through some old habits."
—Meade Andrews, internationally recognized senior teacher of the Alexander Technique, Lawrenceville, NJ

---
ABOUT Imogen Ragone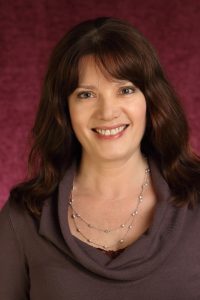 Hi! I'm Imogen. I teach empowering stress relief strategies to busy women. Taking care of yourself, and learning ways to stop your stress responses in their tracks, is the best investment you can make in the future of your business, your career, and in your own well-being. 
I have over 11 years experience teaching this transformational work. My training is in the Alexander Technique, an evidence-based mind-body approach to using our whole selves consciously, efficiently, with freedom, grace and poise. 
I have developed my own unique approach integrating posture, mindset and self-care to help women like myself manage overwhelm and stress, and have found self-care to be a crucial component of this. I am the creator of the 30-Day Constructive Rest Challenge. Constructive Rest is a simple, yet powerful practice, and a fabulous self-help tool, which, especially when practiced regularly, provides a highly effective way to improve your posture, release tension, and calm your nervous system. I do it to this day and consider it a vital tool to help me be as efficient and productive as possible for myself and my business.
---
Self-Care Image © mindscanner / 123RF Stock Photo
© Imogen Ragone 2018