Starts Thursday, February 7, 2019
Skills for Living with More Ease, Confidence, and Poise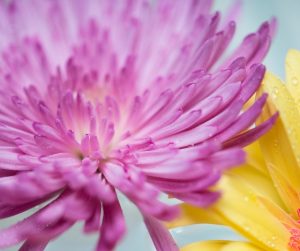 Would you like to have an effective way to deal with stress, a way to release excess tension from your body, a way to feel more confident and comfortable in your own skin?
In the BodyIntelligence Online Foundation Course you'll learn, and practice, the unique skills that allow you to approach anything life throws at you with more ease using core principles of the Alexander Technique and the BodyIntelligence approach.
Through this deep transformational learning process you will understand how to use an embodied mindfulness to:
Let go of excess tension in your body
Release harmful patterns that cause you pain
Calm your nervous system at those critical moments…
You'll learn a step by step method to help you cultivate more ease, flow and comfort in your body – and your mind – so you can:
interact with your computer, phone and other devices with less stress and strain.
enjoy everyday activities, like walking, with more freedom and poise.
speak more authentically, powerfully, and confidently in any situation.
apply the principles to any activity or situation in YOUR life!
By cultivating these skills you'll not only have a go-to process you can use in any situation life throws at you, but also will be changing for the better the baseline level of ease from which operate ALL the time.
That's better for you AND everyone you come in contact with.
Class Times:
The course includes SIX classes, which are one hour long, and take place on Thursdays at 7 PM Eastern.
We will meet on:
February 7, 14, 21, 2019
(2 weeks off for implementation and integration)
March 14, 21 and 28, 2019
(Click here for your time zone.)
Classes will take place online using Zoom video conferencing, which is super easy to use. I'm excited to share some of the new ways I've been working with my private clients in this group setting. The online space creates a perfect environment for this powerful way of working.
One you've registered, you'll be sent a link for each week's class. All classes will be recorded so you can review the lessons afterwards too!
Cost: $247
REGISTER NOW
If you're interested, now is the time. Prices will never be this low again.
Join this empowering class and discover what BodyIntelligence can do for you.
If you'd like more information, please get in touch, and I'm happy to answer your questions.