Two Guided Constructive Rest Sessions
with Imogen Ragone
Wednesday, December 13 at 11:00 – 11:30 am US Eastern Time
(find your time zone here)
and / or

Thursday, December 21 at 2:30 – 3:00 pm US Eastern Time
(find your time zone here)
REGISTER NOW
Put on your own oxygen mask first this holiday season by giving yourself the gift of Constructive Rest.
The problem with the holidays is…they're SO stressful!
The holidays add so much more to do in our already busy lives, along with the pressures and judgements about what they should be like.
Just pushing through and trying to do everything "perfectly" takes a toll on you physically and mentally, and prevents your capacity to be present and experience the joy and connection you crave.
There is another way!
Put your own oxygen mask on first, just like the flight attendants always say. You'll have more energy and resources to do the things you want to do if you put self-care first – and I can show you exactly how to do that in just 30 minutes.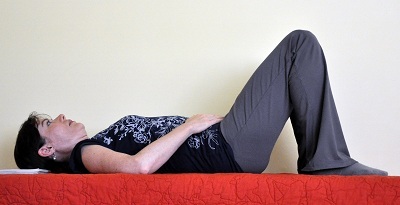 Constructive Rest is a fantastic self-care practice, and is accessible to almost everyone.
It doesn't take much time and you can do it in the comfort of your own home.
Lying down for a few minutes in Constructive Rest helps you to improve your posture without strain, release excess tension and calm your nervous system so you can be your most efficient, energetic and productive self.  You feel better and are more fun to be around!
Constructive Rest is a lifesaver for me, providing a way to stop and refresh, reset and calm myself during the day – like an "awake power nap", only better. Constructive Rest is especially beneficial during times of extra stress or a deadline, helping me to clear my head and shed fatigue.
—Becca Ferguson, MindfulAT.com
I want you to know that YOURS is the ONLY [Constructive Rest talk] I felt thoroughly comfortable with. Your word choice is clear, and truly perfect! Your pacing is consistent, very well considered, and I totally appreciate how magically you create an instructive vacuum of trust. It's as though You, personally, add a new dimension of support to the supreme discovery of support itself. THANK YOU.
—Jacquelyn Moses, Creative Director, New York, NY
Two Guided Constructive Rest Sessions for the Holidays
I am offering two live online half-hour Constructive Rest sessions this December.
Sign up for one or both – it's totally up to you. No prior experience necessary!
Dates:
Wednesday, December 13 at 11:00 – 11:30 am US Eastern Time (find your time zone here)
Thursday, December 21 at 2:30 – 3:00 pm US Eastern Time (find your time zone here)
In each session you will:
Experience a 15-20 minute guided Constructive Rest talk designed to help you release excess tension and calm your nervous system so you can become more present, connected and at ease in yourself.
Learn how to set yourself up in Constructive Rest for optimal benefit.
Discover adjustments and alternatives to the classic Constructive Rest position to find what's just right for you.
Get the opportunity for direct feedback. In fact, I'll hang around for an extra 15 minutes after each session as needed to answer your questions.
Enjoy time just for YOU!
Each registered participant will also receive:
The recording of the session, so you can use and enjoy as much as you want afterwards.
Suggested Cost: $10-$30 Please pay what you can.
Give yourself the gift of self-care this holiday season with Constructive Rest – a gift that will ripple out to all you come in contact with, too.
Register below to join me for one or both guided Constructive Rest sessions.
REGISTER NOW
About Imogen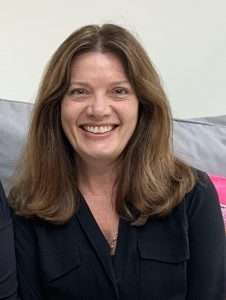 I have been a nationally certified teacher of the Alexander Technique since 2006. I developed my own unique approach called BodyIntelligence, which integrates mindfulness, posture and self-care, to give my clients practical strategies to relieve and prevent stress and tension. In recent years my work has become more trauma-informed, and my approach has been particularly beneficial to clients suffering from emotional stress and even trauma.
Constructive Rest is my all-time favorite self-care practice. I created the free 30-Day Constructive Rest Challenge to encourage people to benefit from a regular Constructive Rest practice. I have given hundreds of guided Constructive Rest talks over the years. My clients love it. I hope you will, too!
REGISTER NOW